30junAll Day"A Day of Drucker" Free LivestreamFree Livestream on June 30, 2021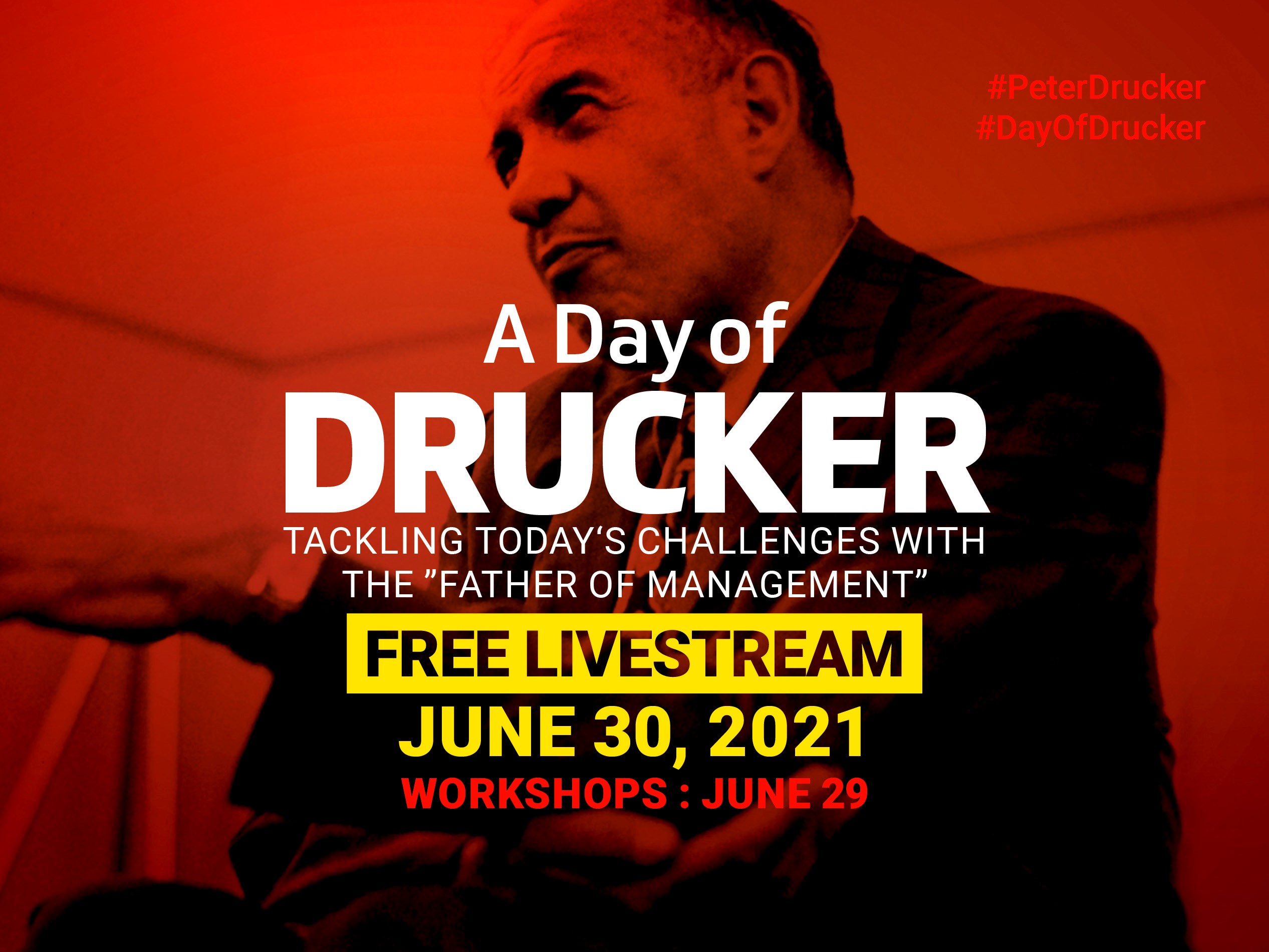 Event Details

What would "the father of modern management," Peter Drucker, have to say about our current crises? What advice would he give to today's managers? And what can we learn from him that will help us navigate through these turbulent times?

Every year our friends at the Global Peter Drucker Forum host an inspirational conference, featuring prominent executives and management thinkers. We are pleased to share that this summer, for the first time, the Drucker Forum will host an additional event to celebrate Peter Drucker and his ideas. We're extending an invitation to "A Day of Drucker" livestream on June 30.

Here's what you can expect from A Day of Drucker:
A top management conference with high-level executives discussing real-life cases
Rich plenary sessions with speakers from business, economics, and academia
Practical insights for the implementation of relevant Druckerian philosophies
An inspiring network of management thinkers and practitioners
You'll hear from a lineup of incredible speakers, including strategy advisor and HBR Press author Roger L. Martin, social philosopher Charles Handy, leadership advisor Tamara J. Erickson, and many more.
Register now to take advantage of this free livestream opportunity. There is limited capacity — reserve your spot today.
Please contact the team at events@druckersociety.eu with any questions.
We hope to see you on June 30 at this very special event.
Sincerely,
Harvard Business Review