You're More Than the Phone in Your Hand: Entrepreneurial Hack of the Week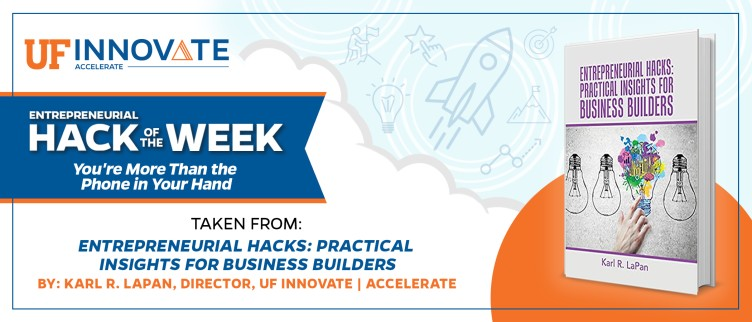 In a world where technology reigns supreme, concerns about AI's threat to jobs and the erosion of human relationships have reached a tipping point. But what if there's a genius hack to strike the perfect balance? In this thought-provoking article, Karl LaPan, Director of UF Innovate Accelerate, unravels the intricate relationship between technology, AI, and our fundamental need for genuine human connection.
LaPan's keen insights shed light on the pitfalls of relying solely on technology, while presenting a compelling case for why human interactions are irreplaceable. With captivating examples and expert perspectives, LaPan guides readers on a journey that explores customer solutions, coordination and collaboration, and the essence of being human in an AI-driven world.
Don't miss out on this ingenious tip from LaPan, as he uncovers the path to leveraging technology while safeguarding the invaluable human element. It's time to embrace a future where humans thrive alongside technology, and meaningful connections pave the way for a happier, healthier existence.
Learn more about
You're More Than the Phone in Your Hand: Entrepreneurial Hack of the Week