University of Florida Researcher Creates Innovative Training Platform That Makes Cyberspace a Safer Place
It teaches how to identify and fix cybersecurity vulnerabilities in hardware and software
Dr. Mark Tehranipoor and his team at UF's Florida Institute for Cyber Security (FICS) Research created an innovative training program at the National Microelectronics Security Training (MEST) Center with the sole mission to make current and future technologies more secure. This program is developed in close collaboration with Dr. Waleed Kahlil at the Ohio State University.
This innovation is unique among other recipients of a UF Innovate's Invention of the Year award: It's not a new idea or technology in the traditional sense, but a platform — a holistic training program anchored by the MEST Center, aimed at detecting and preventing security vulnerabilities in hardware and design.
Dr. Rick Croley, licensing manager at UF Innovate | Tech Licensing, discussed Tehranipoor's nomination at Standing InnOvation 2020. Croley nominated this "invention" because of its potential impact and the growing global need for effective cybersecurity strategies and workforce development.
"Every month you see a report detailing some cyber-intrusion," Croley explained. "It could be a hack or it could be some sort of trojan circuit added to a device that allows for either spying or disabling of a particular device. So many entities are going to be in a position to benefit from this."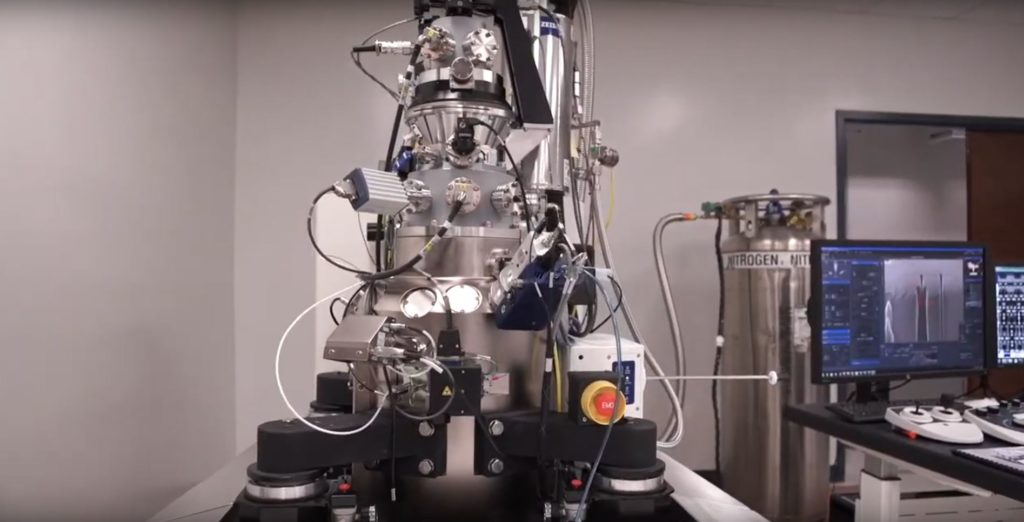 Cyberattacks can happen at either the hardware (physical) and software (coding) level. Effective cybersecurity relies on the ability to identify vulnerabilities and design resiliency mechanisms appropriate for that flaw.
MEST is a holistic training program for industry and government practitioners and students in microelectronics design and security sponsored by the Air Force Research Laboratory, and Nimbis Services Inc., a developer of collaborative cloud-based design communities.
At OSU, Dr. Khalil leads a multidisciplinary research team in hardware trust and assurance, heterogeneous integration of RF, mixed-signal and digital circuits, high-performance clocking circuits, GHz data converters as well as digital intensive RF and mm-wave circuits and systems.
Their dual goals are to advance the area of hardware-enabled cybersecurity through innovation and development of new Analog and Mixed Signal (AMS) domain security and to provide a comprehensive workforce training and education program in areas related to microelectronics design and security.
A cornerstone of MEST's success is its state-of-the-art SCAN Lab facility, located within FICS Research on the University of Florida campus. It houses advanced instruments used to detect design flaws or malicious hardware at the nanometer scale. The MEST Center offers a multitude of on-site and remote training webinars, courses, and certificate programs, many taught by UF researchers including Tehranipoor, all focusing on identifying security vulnerabilities and how to fix them.
"I'm very fortunate to work with an outstanding group of faculty within FICS Research institute at the University of Florida. The team basically works together to provide the right materials and content for the webinars, training, et cetera," said Tehranipoor. "This team has worked together very well for the past several years and they have done a significant amount of collaborative work."
The MEST Center's target audience is tech professionals within academia, industry and government looking to deepen their understanding of global supply chain security. Tehranipoor hopes that these training programs will help trainees go even further in their careers.
At the close of its inaugural year, more than 2,000 individuals from over 40 states had participated in various training courses and programs through the MEST Center. And this is just the beginning. Tehranipoor hopes its impact and outreach will continue to be much bigger and broader.
"Our expectation is that this is going to have an impact on thousands and thousands of engineers, professionals, as well as students and researchers in the field," said Tehranipoor. "So we are very excited about what the center can do for the community."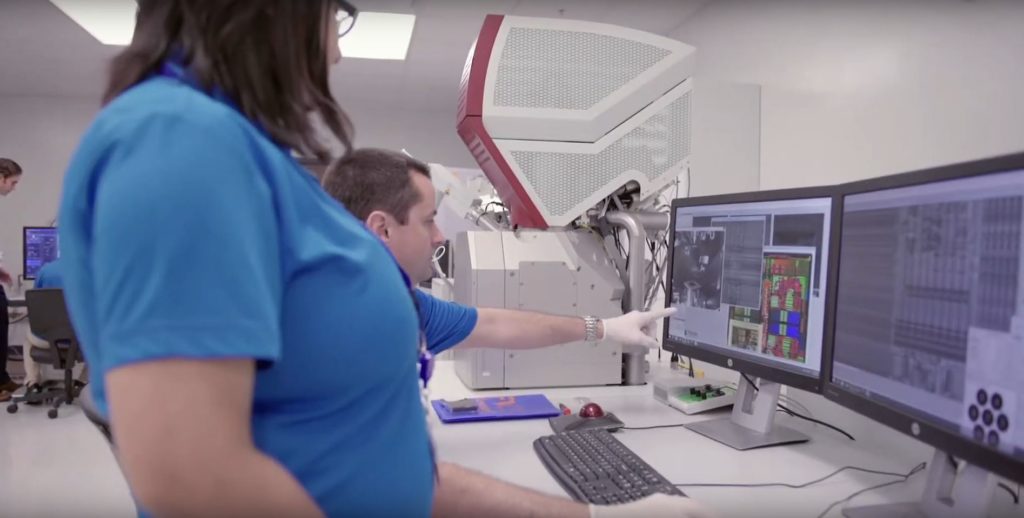 Over the next four years, Tehranipoor and his team plan to expand their online platform to make the MEST Center's resources easily accessible by practitioners remotely, while simultaneously developing hands-on training courses on-site. His long-term goal is that the MEST Center's training and technologies would be implemented by practitioners to develop effective solutions for electronic designs.
Having recently secured federal funding as a subcontractor of tech leader Nimbis Services, Tehranipoor's goal seems within reach.
"The federal government is interested enough to provide these sorts of lectures to cybersecurity professionals to get everybody up to speed," said Croley, "and to keep the economy moving smoothly so they don't have some sort of foreign or domestic hacking."
Tehranipoor's "invention of the year" presented some challenges for Croley and his team at Tech Licensing. The enormous amount of content generated by FICS Research and others that contribute to the MEST Center made this task especially daunting.
"Working with folks like Rick Croley has made it extremely easy for us to be able to establish a process on how to get the content and how to get the consent from those who contributed to developing the content," said Tehranipoor.
He cautioned young entrepreneurs to learn from his mistakes, noting that he hadn't protected or licensed some of his early technologies that are still being used in industry today. Protecting intellectual property and licensing it can generate revenue to finance more research. He advised young scientists to think about entrepreneurship and disclose inventions early on, both for themselves and the greater good.
"It really helps them do better in their own career as a professor and a researcher," Tehranipoor said, "because the sooner we connect with the folks out there in the industry and understand the need that they have, the better we do in terms of thinking about what technologies we should develop to be useful in the real world."
---
Written by Jenelle Patterson, a marketing volunteer at UF Innovate | Tech Licensing. Jenelle is a postdoctoral candidate in UF's horticultural sciences department.