UF Innovate | Sid Martin Biotech Announces New Board of Advisors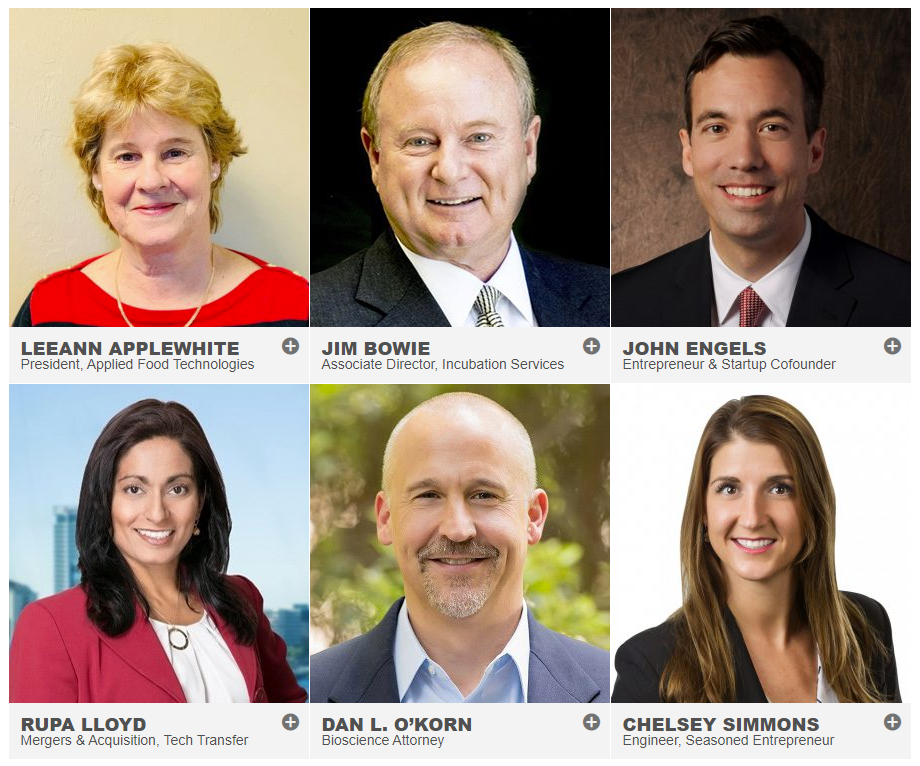 UF Innovate | Sid Martin Biotech is pleased to announce a new board of advisors to provide mentorship for client companies at the business incubator, which is celebrating its 25th anniversary in 2020. The Advisory Board will further Sid Martin Biotech's mission to facilitate the growth of its biotech companies.
"In our continuing efforts to support our resident clients, we are bringing more local expertise to our Advisory Board," said Mark Long, director of Sid Martin Biotech. "These volunteers provide advisement, networking and support to our clients, enhancing the ability of Sid Martin to build, grow and support companies who fuel, feed and heal the world around us!"
The six board members include seafood industry expert LeeAnn Applewhite, who cofounded Applied Food Technologies, Inc., a Sid Martin alumni company; incubation expert Jim Bowie, associate director of UF Innovate | The Hub, the second of UF's business incubators; and entrepreneur John Engels, who cofounded AxoGen, a leading med tech company dedicated to nerve repair that graduated from Sid Martin.
The board also includes mergers and acquisition expert Rupa Lloyd, a shareholder at Gray|Robinson, P.A. with nearly two decades of experience in health law; bioscience attorney Dan O'Korn, a partner with Hutchison PLLC focusing on issues related to pharma and biotech companies; and mechanobiology engineer Chelsey Simmons, who is also a serial entrepreneur.
"These individuals voluntarily give their time and expertise to assist our startups," said Merrie Shaw, assistant director at Sid Martin Biotech. "Each one brings a different 'specialty' that our companies find extremely beneficial."
The board's varied experiences and expertise offer a width and breadth of knowledge to meet the individual needs of the nearly 20 biotech companies residing in the 40,000 square feet of labs and offices the world-renown incubator offers.
The Advisory Board, which will meet quarterly, holds its first meeting Thursday, February 27. These individuals will critique pitches, offer advice to CEOs and make networking connections to assist with company growth.
---
By Sara Dagen, Marketing & Communications Manager, UF Innovate
---
About UF Innovate | Sid Martin Biotech
UF Innovate | Sid Martin Biotech is a world-recognized leader in bioscience incubation. The incubator program has well-equipped wet labs, specialized equipment, greenhouses, and offices, as well as seminars, pitching opportunities, management training, and introductions to investors and attorneys. Located in Progress Park in Alachua, Sid Martin Biotech is surrounded by 40 other bioscience companies – many that have graduated from its program. Along with its sister facility The Hub, located between the University of Florida and downtown Gainesville, the incubators offer more than 140,000 square feet of space for local startups and growth companies.
Meda contact:
Sara Dagen, (352) 294-099, saradagen@ufl.edu