New Scientist Takes Aim at TB, the World's Deadliest Infectious Disease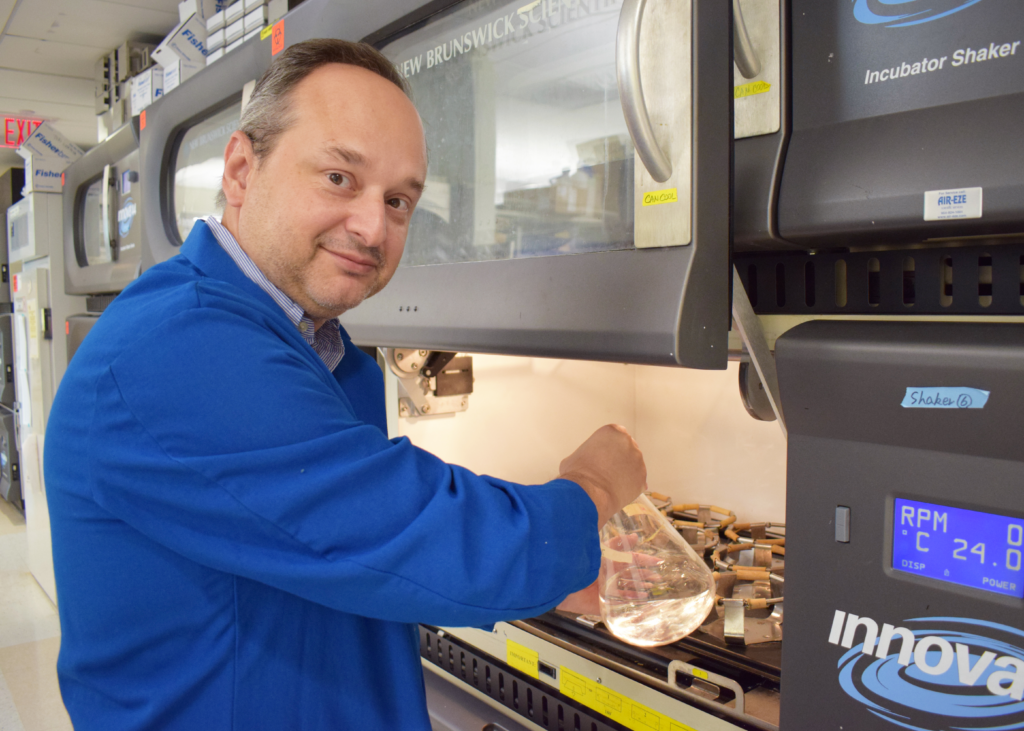 Luiz Pedro Carvalho, Ph.D., is on a quest to find new medicines for treatment-resistant diseases, including tuberculosis, which is again the world's deadliest infectious disease, after briefly falling behind COVID-19.
Carvalho is the newest faculty member to join The Herbert Wertheim UF Scripps Institute for Biomedical Innovation & Technology as a professor of chemistry. His research focuses on bacteria from the genus Mycobacterium, which not only causes tuberculosis, but other global scourges, including leprosy. His research group works to define how soil-dwelling and waterborne mycobacteria have changed over the past 50 million years to allow them to infect humans and optimize their growth and virulence.
Learn more about
New Scientist Takes Aim at TB, the World's Deadliest Infectious Disease