Florida Welcome a New Era in Agricultural Advancements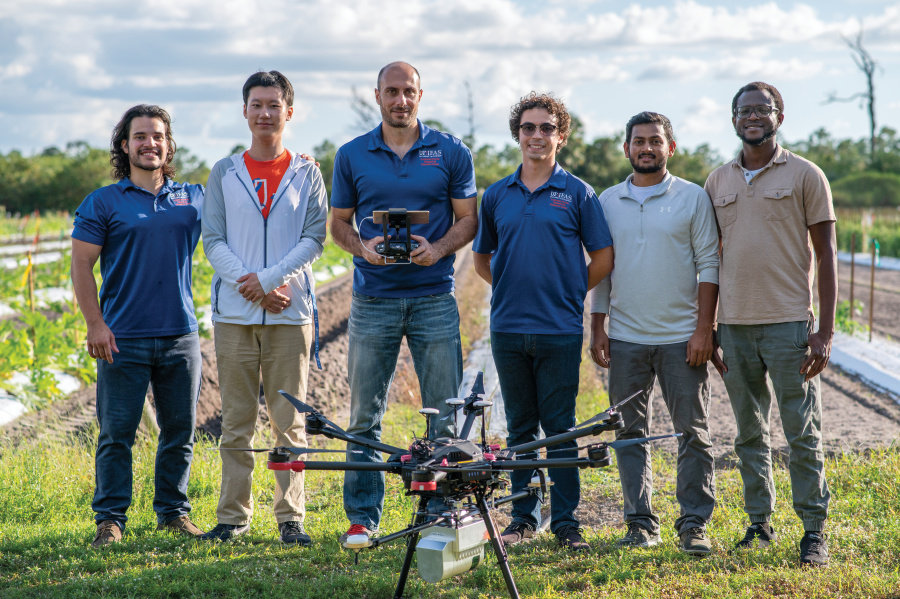 Like most other businesses, farmers are working to be more efficient and sustainable. With new technologies available, they're making progress to ensure better yields, discover more cost-effective methods and gain a better understanding of environmental impact.
Florida Ag Tech Advancing in AI
Analyzing crops in the field once took several weeks, involved lots of labor and wasn't always accurate. Today, that work can now be completed with the quick flight of an unmanned aerial vehicle (UAV) and the use of artificial intelligence (AI) to interpret the data. As the UAV flies over the crop, every second it snaps images that programs using AI can analyze, visualize and convert into usable information.
It does so with programs such as Agroview, one of the many AI tools created by UF Innovate Inventor Dr. Yiannis Ampatzidis, associate professor in the Agricultural and Biological Engineering Department at the University of Florida Institute of Food and Agricultural Sciences (UF/IFAS). Agroview can take data and create field maps displaying plant inventories and gaps, plant canopy volume, and density within a field with up to 95% accuracy.
Learn more about
Florida Welcome a New Era in Agricultural Advancements