UF Innovate Honors Innovators at Fifth Standing InnOvation Celebration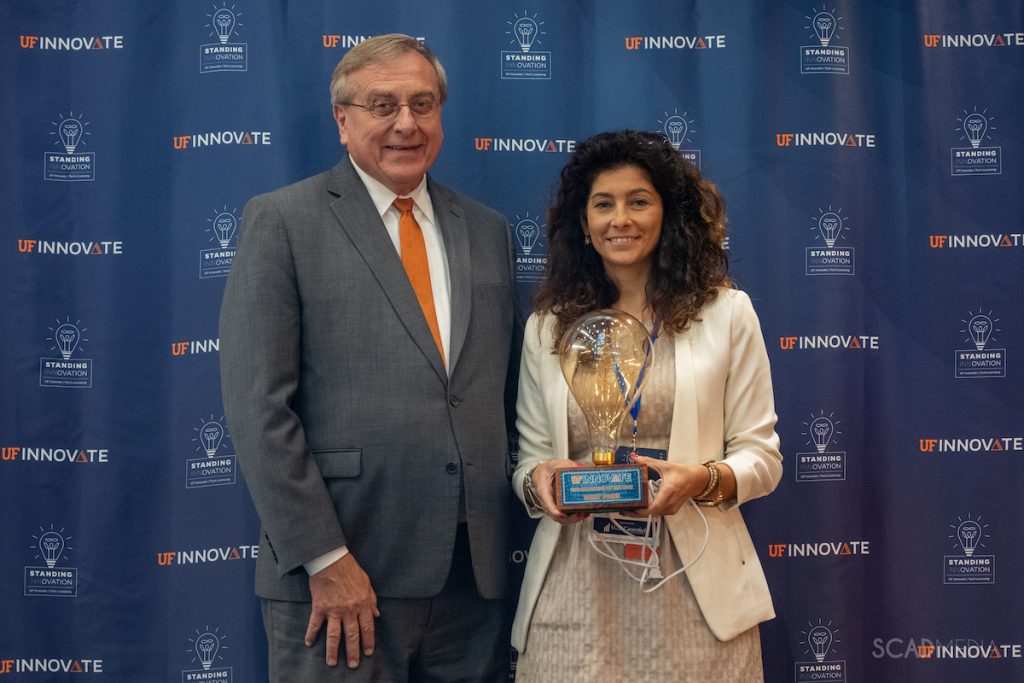 More than 200 innovators and entrepreneurs gathered for UF Innovate | Tech Licensing's fifth annual Standing InnOvation event to honor and celebrate innovators and their work at the University of Florida in fiscal year 2022.
Since its inception in 2018, Standing InnOvation gives a much-deserved "standing ovation" to the UF innovators who disclosed, licensed, or optioned technologies in the fiscal year that ended June 30. This year, innovators disclosed 310 technologies, licensed 124, and started 10 companies.
Learn more about
UF Innovate Honors Innovators at Fifth Standing InnOvation Celebration