Despite the pandemic, University of Florida researchers conducted record amounts of research in 2020 and companies born of UF research continued to bring billions of dollars and thousands of jobs into the state.
"Our faculty continued their unprecedent pursuit of new knowledge, and our technology transfer team made sure that knowledge fueled new treatments, new products and new companies," said UF Vice President for Research David Norton.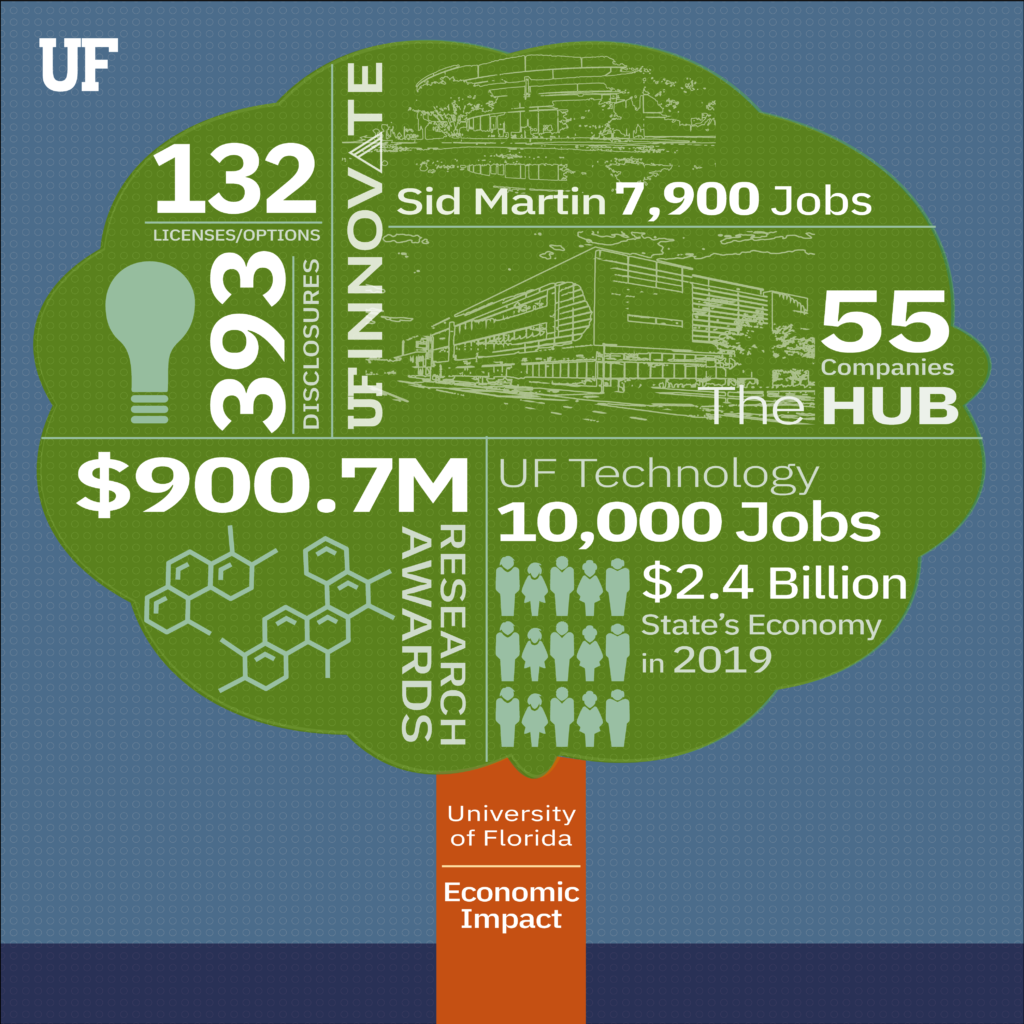 In addition to a record $900.7 million in research awards in fiscal year 2020, UF Innovate also recorded a record 393 invention disclosures and signed a record 132 licenses and options.
That activity will only add to the $12 billion in investment UF's two business incubators have attracted to the region over the last 25 years, Norton said.
"The success of our incubators at nurturing young companies has been nothing short of astounding," he said. "With the university as the catalyst, hundreds of young companies have helped put Gainesville and Alachua County on the tech map."
Learn more about
Economic Impact.