UF Startup Shadow Health Is Going Big and Staying Home
In early December, local UF startup Shadow Health, which develops virtual simulations for nursing and healthcare education, became part of Elsevier, a global leader in information and analytics, that is part of RELX, an even larger global provider of information-based analytics. The acquisition will hasten Shadow Health's ability to reach its biggest goals.
"We're definitely joining a much bigger ecosystem, and we're really excited about that," said Shadow Health Co-Founder and CEO David Massias. "If we go back to our biggest goals – better trained nurses, improved global patient outcomes, and the highest performing teams possible – we can go farther and get there faster as a part of a tremendous global organization than we ever could going alone."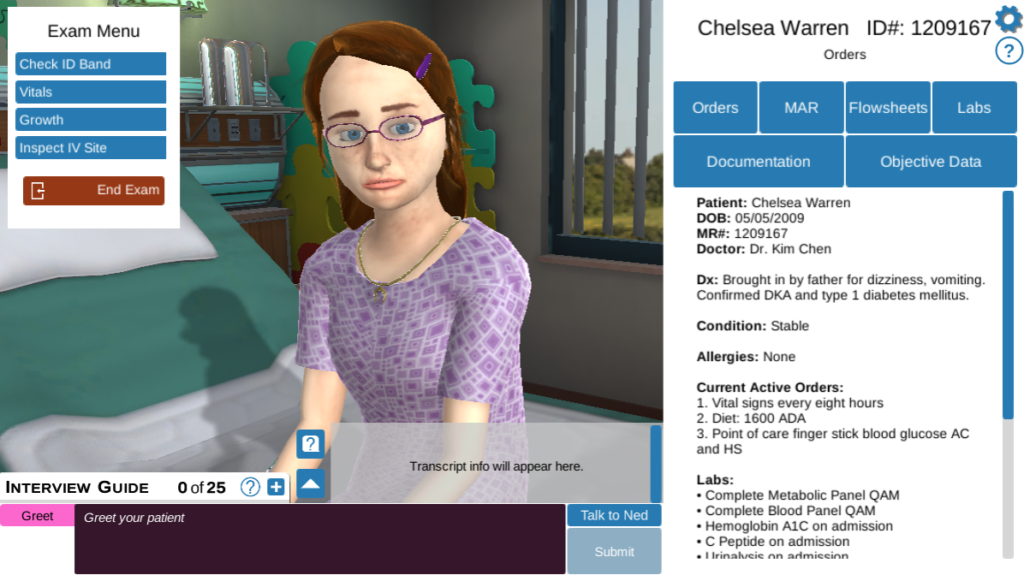 Shadow Health is an educational technology startup bridging the "academic to practice skills" gap in health care by providing rich, interactive, digital learning environments for nursing and allied health education programs. The company uses virtual patients that communicate with nursing students who interact with the patient much as they would in a clinical situation. The global pandemic has increased the need for the lifelike interactions Shadow Health offers with a diverse range of virtual patients.
"It's great to see the hard work of one of our UF faculty, Ben Lok, reach the market in a very impactful way," said Jim O'Connell, assistant vice president of technology commercialization at UF. "It's also an example of how long it takes for university-stage technology to find traction and why universities need to support their startups, often for very extended periods of time."
Since its commercial launch in 2011, the startup has grown from a company of 2 to a team of 150, most based in Gainesville. The company was one of the first resident clients in UF Innovate | The Hub. Elsevier has close to 10,000 employees, and RELX has multiples of that.
"Shadow Health's purpose is to accelerate global health. We've been working steadily – and successfully – toward that goal for almost 10 years now," Massias said. "In our first year we had a total of 3 nursing schools, this year we'll serve 900. We started with a few hundred nursing students. This year, we'll serve close to 200,000. So things have been going well, but becoming a part of Elsevier means we can get to our goal even faster and as part of a much larger team committed to our same vision, mission, and values."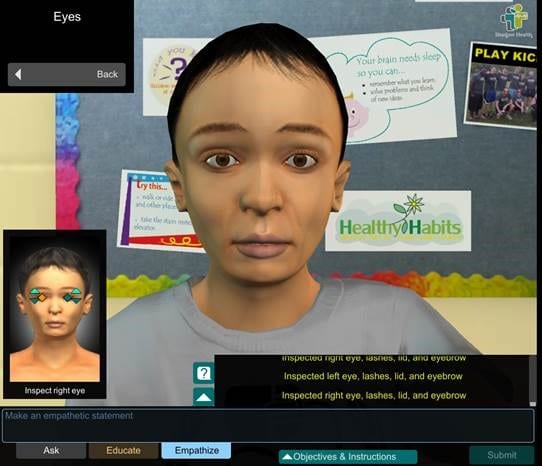 UF researchers began with a single question: "Can talking to a virtual human help you get better at talking with real humans?"
The company's patented digital patient technology came from a team of researchers in human-centered computing in UF's Department of Computer & Information Science & Engineering that included Shadow Health co-founders Benjamin Lok and Aaron Kotranza. Their natural language processor-based technology addresses communication gaps nursing students often experienced in the transition from school to a clinical practice setting.
"We help train students to ask that one more critical question, display empathy and educate the patient at the right time," Lok said.
Elsevier also works with healthcare educators to prepare students for careers in medicine, nursing and health professions. The acquisition advances both companies in their goal to provide the best in conversation-based learning to improve health professionals' communications skills and clinical judgment.
"I'm very excited to share that every Shadow Health employee was invited to join Elsevier as a part of the acquisition," Massias said. "Even more exciting is that Elsevier is not only committed to Shadow Health staying in Gainesville, but we're actively working on plans to grow here. They see Gainesville like we do – a great place to live and work and build teams and companies that want to change the world."
Shadow Health continues to build, test, and ship its next simulation projects but is also scaling up because of new resources that are part of joining Elsevier.
"We've had an African proverb above our door for years now which sums it up: 'If you want to go fast, go alone. If you want to go far, go together,'" Massias said. "With Elsevier and the ability to train more nurses, reach more global markets, and provide our people with professional opportunities worldwide, we really are better together."
---
By Sara Dagen, marketing & communications manager, UF Innovate