UF Ranked No. 1 Nationally in Innovation Impact
The University of Florida is the most productive large university in the country at leveraging its research funding into new companies, new jobs and new ideas, according to a report released last week by the George W. Bush Institute and the Opus Faveo Innovation Development consulting firm.
A team of economists and business development experts ranked 195 universities for innovation impact, purely on volume, using data from the Association of University Technology Managers and other sources. Overall, UF ranked sixth behind only the California and Texas university systems, the Massachusetts Institute of Technology and the universities of Washington and Michigan.
But when the researchers then divided that impact number by the institutions' total research expenditures as a way to measure relative productivity, UF jumped to the top among the largest universities.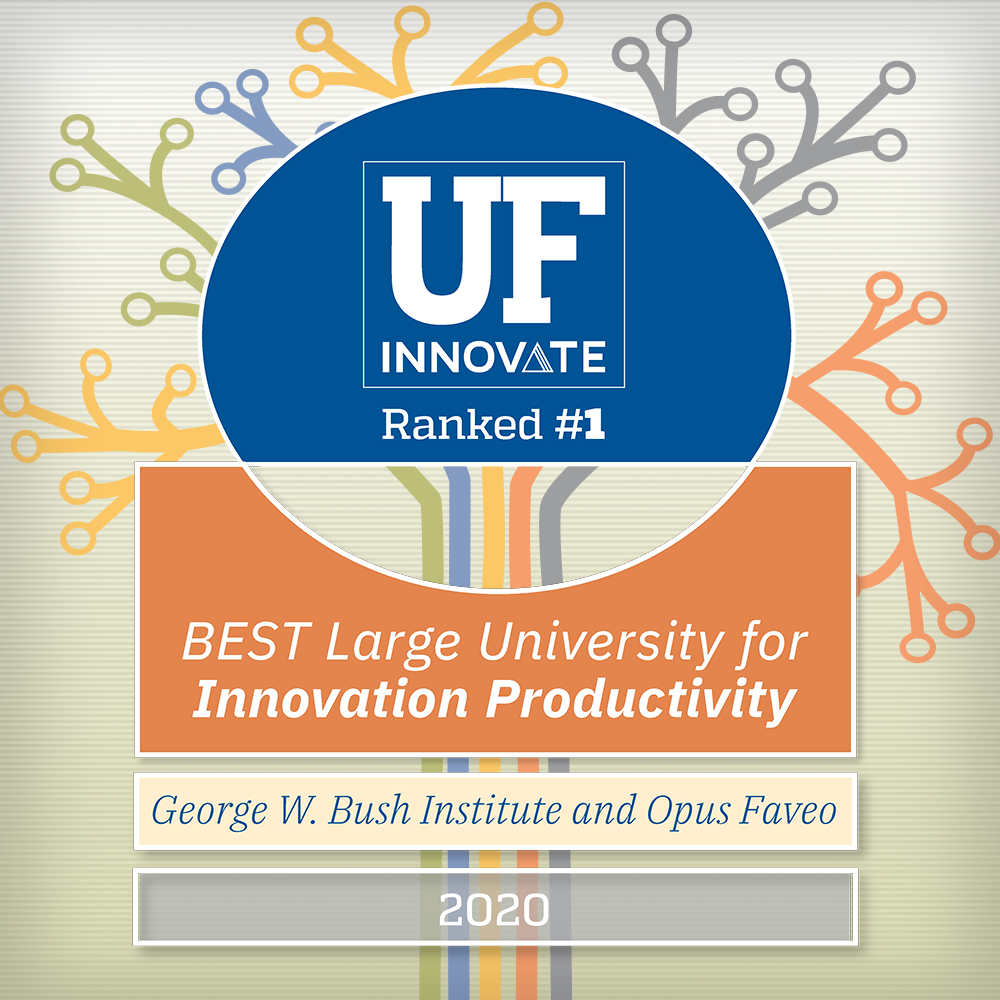 "For our size, we move more technologies to the point of impact than anyone else, period," said Jim O'Connell, assistant vice president for commercialization at UF and director of UF Innovate. "In the simplest sense, that is the ultimate job of all tech transfer organizations, and UF does it really, really well."
Learn more about
UF Ranked No. 1 Nationally in Innovation Impact.