UF Researchers Find Potential Vaccine for Gonorrhea Using Honey Bee Bacteria
While studying immunology, University of Florida researchers Massimo Maddaloni, Ph.D., and David Pascual, Ph.D., were surprised to find a potential vaccine for the sexually transmitted disease gonorrhea hidden right inside the gut of a honeybee.
As important food crop pollinators, honeybees greatly contribute to the world's ecosystem. But honeybees also can provide medical benefits to human reproductive health.
"What a totally unexpected link between honey bees and an STD!" said John Byatt, Ph.D., the associate director at UF Innovate | Tech Licensing. "This invention highlights the use of comparative genomics to approach a problem from a completely different perspective. In addition, there is an unmet need for an effective and safe vaccine, and perhaps therapy, for gonorrhea."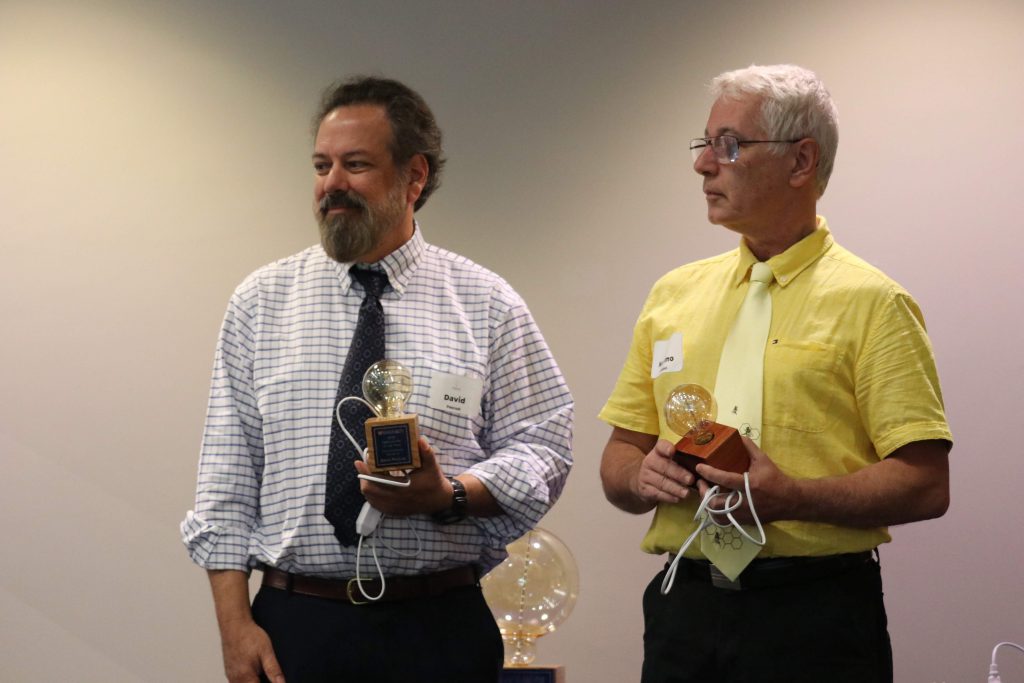 ---
At the moment, no vaccination exists for gonorrhea, and only limited antibiotics treat the illness. The Centers for Disease Control and Prevention estimates more than a million new gonorrhea infections occur in the United States each year, while the Pan American Health Organization considers gonorrhea the most antibiotic-resistant sexually-transmitted infection.
Both Maddaloni and Pascual work within the Department of Infectious Diseases & Immunology within the UF College of Veterinary Medicine, a seemingly unlikely place to find a vaccine for a sexually-transmitted disease in humans. With their focus in biotechnology and creating targeted vaccine delivery systems, the two researchers collaborated upon discovering a mutual understanding of immunology and an interest in working with bees.
"We are running out of antibiotics to treat the disease," Pascual said. "We need new vaccines that can circumvent infections with these agents."
Pascual worked with Maddaloni to identify Snodgrassella avli in the gut of honey bees. The researchers found that the bacteria had potential to provide protective immunity against gonorrhea bacteria. The honey bee bacteria is distantly related to the pathogenic bacterial family responsible for gonorrhea as well as a common form of bacterial meningitis.
According to the researchers, the bee bacteria is non-pathogenic to humans and generates an immune response by producing antibodies. They have shown in a mouse model that antibodies raised against the honey bee bacterium have bactericidal activity against the bacterium that causes gonorrhea.
"This is an innocuous strain of bacteria; it does not colonize the host," Pascual said. "This might be an efficient way to develop a vaccine for these types of diseases."
Maddaloni said that this technology is flexible. In time, it may be able to provide another vaccine for meningitis.
Byatt worked closely with the two researchers to protect the intellectual property and felt that this technology was promising to this industry. This technology is available for licensing, and more information is located on the UF Innovate website.
---
Written by Denielle Smith, marketing intern at UF Innovate | Tech Licensing. Denielle graduated with a bachelor's degree in biomedical engineering from the University of Florida and plans to pursue her master's degree at Cornell beginning this fall.