UF Researcher Promotes Highly Efficient Blockchain System to Improve Transactions
In this evolving digital world, a system known as blockchain provides transactional transparency in real-time. Cryptocurrency has become the newest way to transfer — not just money — but also data and information. One University of Florida researcher has created a more efficient way to implement blockchain into everyday healthcare and social networking platforms.
"There is no central authority," Dr. My T. Thai said of blockchain. "You don't need to trust anyone." Dr. Thai is a UF Research Foundation Professor of the Department of Computer & Information Sciences and Engineering.
Blockchain supports cryptocurrency and provides a secure, trackable, and instantaneous way to send and receive money. Unlike banks or credit unions, money does not pass through a "middleman."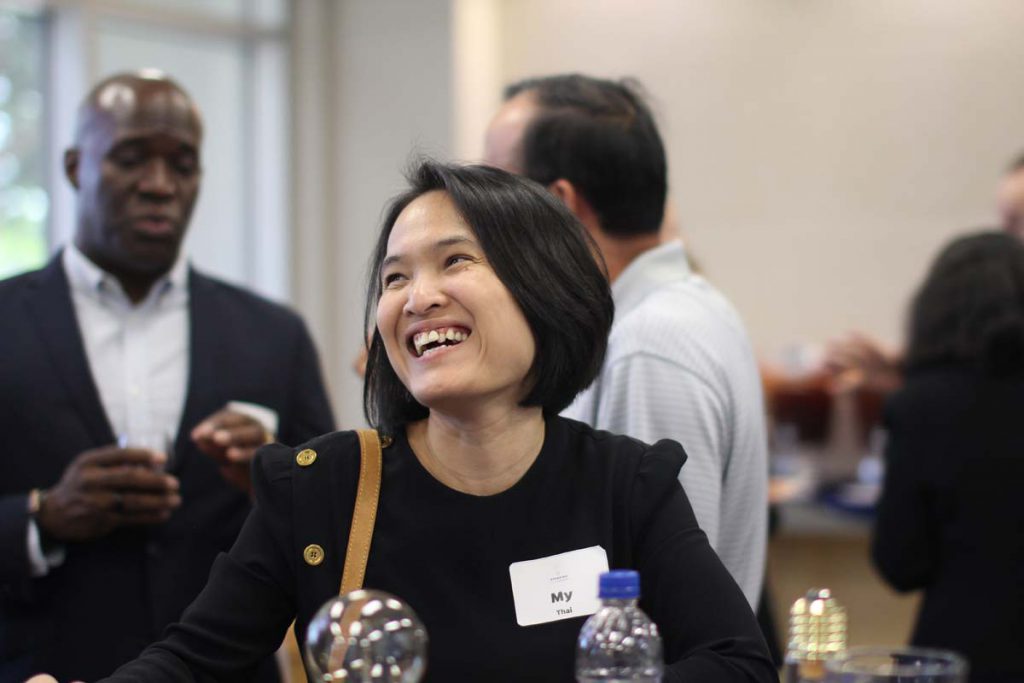 ---
"The size of the blockchain-related industry is expected to grow by more than 80% per year on average, and is competitively supporting foreign countries to preoccupy the market that is attracting attention as a promising technology in the future," shared Koo Yun-Cheol, the 2nd Vice Minister of Strategy and Finance in an April article with Micky Media.
With help from blockchains, customers now have full control over where their money goes. A payment network known as Bitcoin operates under these conditions and became increasingly popular.
These advances in blockchain caught the attention of Dr. Thai, who, in response, has developed a more efficient way to implement blockchain into everyday healthcare and social networking platforms.
Despite their attractiveness, existing blockchain systems do not have a performance level that fulfills the digital transaction industry's needs. For example, blockchain's confirmation time for each transaction can take up to an hour.
"If you are making a transaction online using your credit card, you wouldn't want to pay and then wait an hour for approval," Dr. Thai said. "Our technology aims to lower this timing."
Thai said that her blockchain technology, Optchain, can process up to 20,000 transactions in seconds. Optchain splits a blockchain network into blocks (referred to as "shards") that have their own transaction history. This system aims to prevent double-spending and tackle security issues as well.
This application is also capable of managing financial, computer, and healthcare processes. It saves time by automating transactions. It has a lower risk of fraud or error due to its shared recordkeeping process. In healthcare, patient and health data can be exchanged, clinical trial results are transparent and held more accountable, and counterfeit drug prevention, detection, and claims processing are enhanced.
UF Innovate | Tech Licensing Assistant Director Dr. Richard Croley knew that this technology was promising to the industry and helped connect Dr. Thai's technology to a company.
"This technology was licensed before its patent was filed," Croley said. "It shows how important this technology is for companies. It's a great example of what UF Research can offer within the blockchain and cryptocurrency area."
---
Written by Denielle Smith, marketing intern at UF Innovate | Tech Licensing. Denielle graduated with a bachelor's degree in biomedical engineering from the University of Florida and plans to pursue her master's degree at Cornell beginning this fall.