UF Innovate Leaders to Direct Development of Innovation District
University of Florida Office of Research Vice President Dr. David Norton and UF COO Charlie Lane have announced that Jim O'Connell, Assistant Vice President for Commercialization at UF, will assume responsibility for the management of Innovation Square, effective immediately.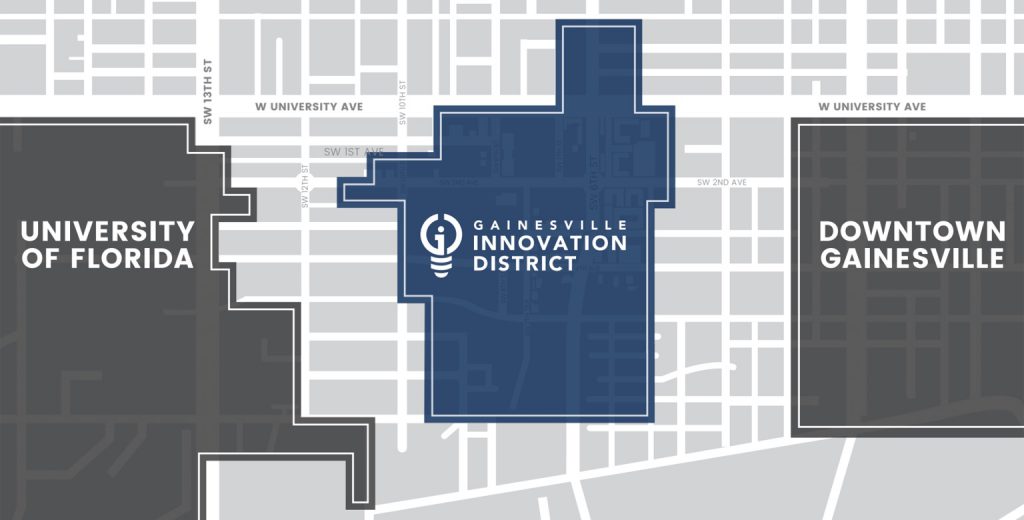 This change will allow for improved strategic alignment between the cutting-edge research, technology and incubation services provided by UF Innovate and the long-term vision for Innovation Square. The Innovation District is strategically located between the University of Florida campus and downtown Gainesville.
O'Connell currently leads Tech Licensing operations at UF and previously directed the University of Miami's tech transfer office as well as directed the Michigan Venture Center at the University of Michigan. He will be assisted in leading Innovation Square by Mark Long, who currently oversees business incubator operations at both UF Innovate | The Hub and UF Innovate | Sid Martin Biotech.
Long has also previously served as the President and CEO of the Indiana University Research and Technology Corporation and has led the development of multiple research parks across the United States.
UF's Office of Real Estate will continue to manage real estate activities for the university, under the leadership of Trevor Schneider. Please join us in offering O'Connell and his team the best wishes for success as they take on this new role.